(8-17-19) Indiana HS Volleyball Coaches Pre-Season Rankings have been released by Indianaprepvolleyball.com.
One Stateline area team is ranked in the Top 10, Bellmont is #8 in 3A with 16 points. Muncie Burris is #1 with 81 points and five first place votes.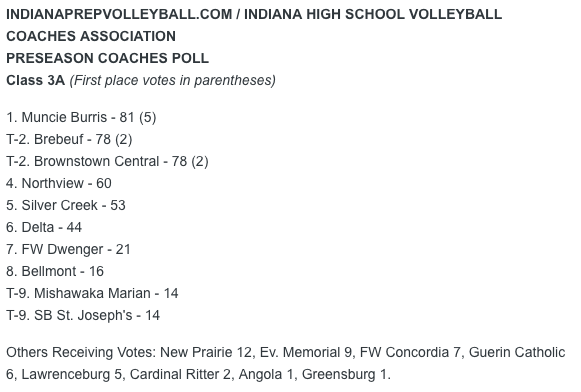 In 2A, South Adams received 16 points and Adams Central had 2 points in 2A, they both trail #10 Western Boone who has 23 points.