(8-23-19) The Ohio Association of Track and Cross Country Coaches pre-season 2019 polls were released.
The Minster girls cross country team is the unanimous D III #1 ranked pre-season team. The Wildcats picked up all 12 1st place votes. They are joined in the rankings by #10 Coldwater, #12 Versailles, #21 Delphos St. John's, #29 St. Henry and #31 Ft. Recovery
On the boys side, only Minster is ranked at #15.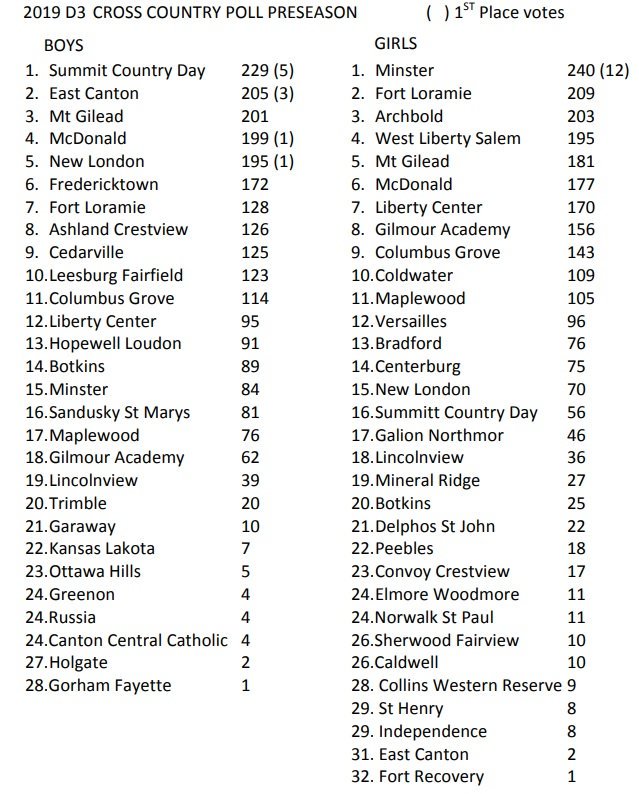 Other #1's
DI – Mason (Boys) Beavrecreek (Girls)
DII – Shelby (Boys) Lexington (Girls)
OATCCC Pre-Season Polls