(8-3-20) Governor Mike DeWine still has not released any new or revised information concerning contact sports. Saturday's unusual weekend announcement was to extend the previous order, one that shook the high school sports scene. The COVID 19 testing would not be practical for any program to do every time a school would play.
Below is the latest from the OHSAA today.
The Ohio High School Football Coaches Association, also met with the OHSAA and with Ohio's Lt. Governor Jon Husted –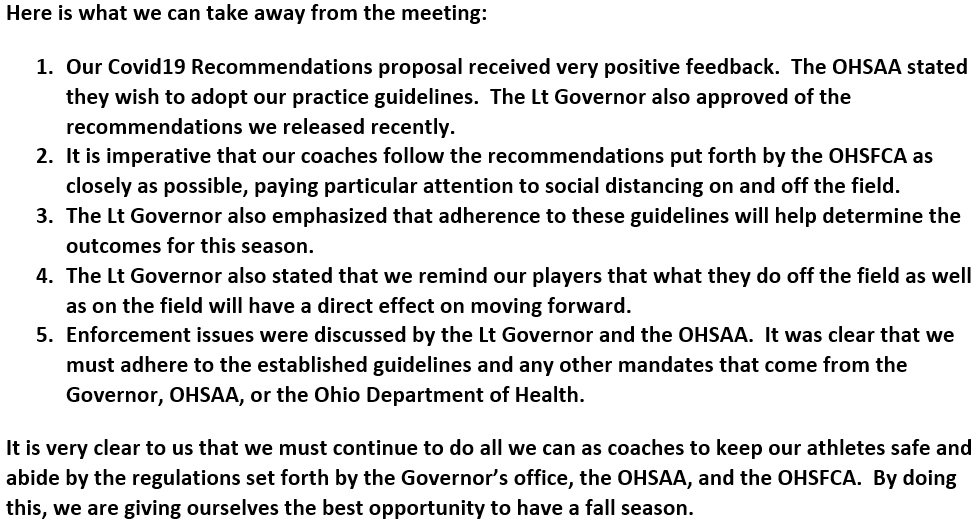 ….