(1-31-22) Centerville continues to impress on the national high school basketball scene, tonight in the Scholastic Play By Play Classic at Vandalia-Butler they knocked off Vertical Academy (NC) 67-63. It was the Elks 34th consecutive win and it comes after a win recently in the Flyin To The Hoop Tournament over Southern California Academy.
The Elks led after every quarter break, 15-14, 32-21 at half and 49-42.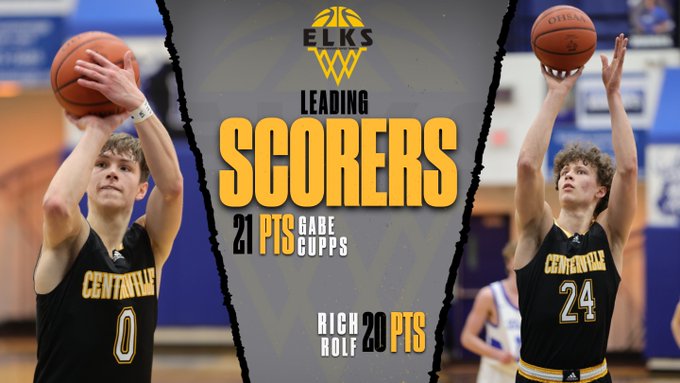 The Elks were led in scoring by Gabe Cupps with 21 points, Rich Rolf 20 points and Tom House with 14.
Vertical Academy features top Junior prospect Mikey Williams (6'3) out of San Diego.
Centerville on the regular season is now 18-0 and is the #1 ranked team in Ohio in D I. The Elks are getting lots of national attention in various rankings.