(2-7-22) The Northern Indiana Conference (NIC) named their 2022 All-Conference team. The 2022 editon features some of the most talented girls players in Indiana.
South Bend St. Joseph's Kelly Ratigan was named to the 1st team and MVP.
South Bend Washington had two players named to the 1st team, Rashunda Jones and Mila Reynolds, Mishawaka Marian also had two players named Nevaeh Foster and MaKaya Porter.
Also named to the first team was Bremen's Ellia Foster and South Bend Adams' Marissa Shelton.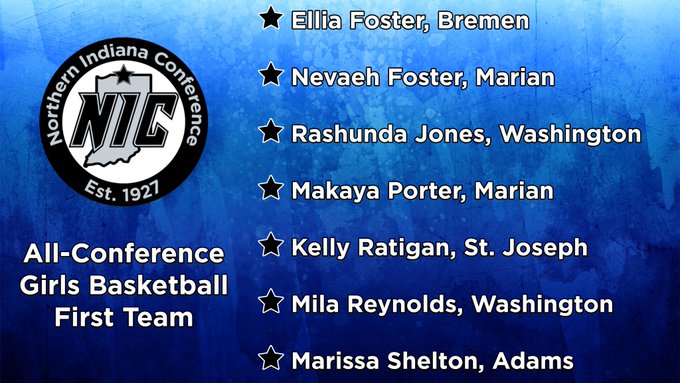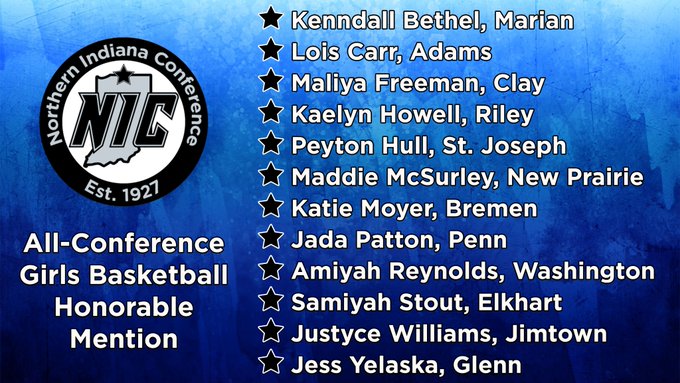 Co-Coaches of the Year were John Glenn's Ted Hudson and Dawn Huff of South Bend Adams.