(7-31-20) Today the OHSAA Board of Directors sent out an email to AD's and school administrators about the start of the fall seasons.
The email says everything is still a go for fall sports to begin practices tomorrow, August 1st.
The email also talks about the consequences if they 'delay' the season. In the additional notes it note – If competition is not allowed by September 4th, several options for all sports are listed.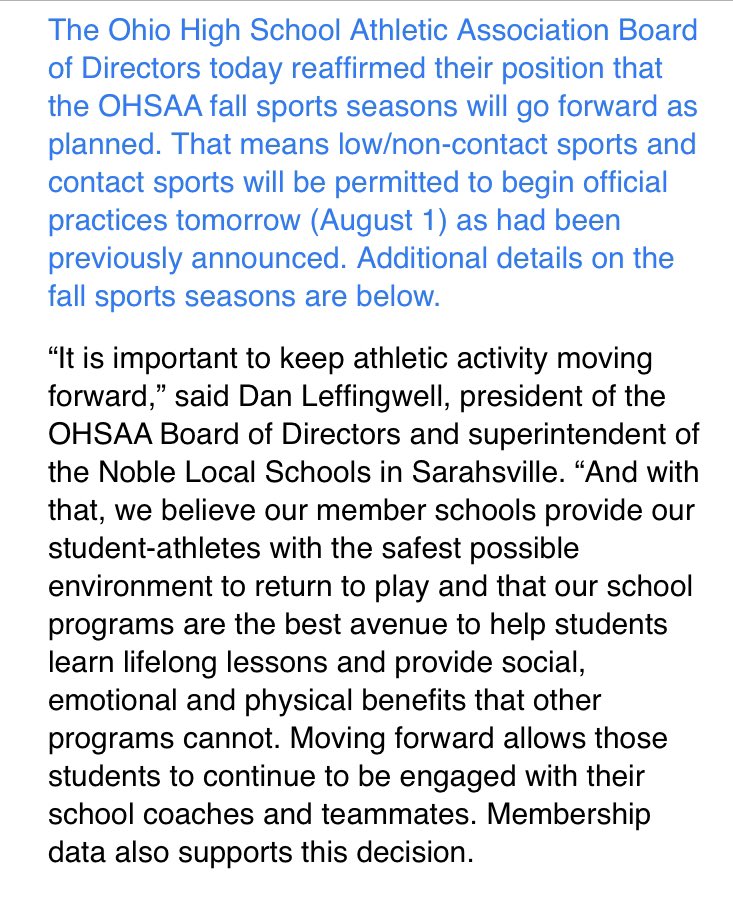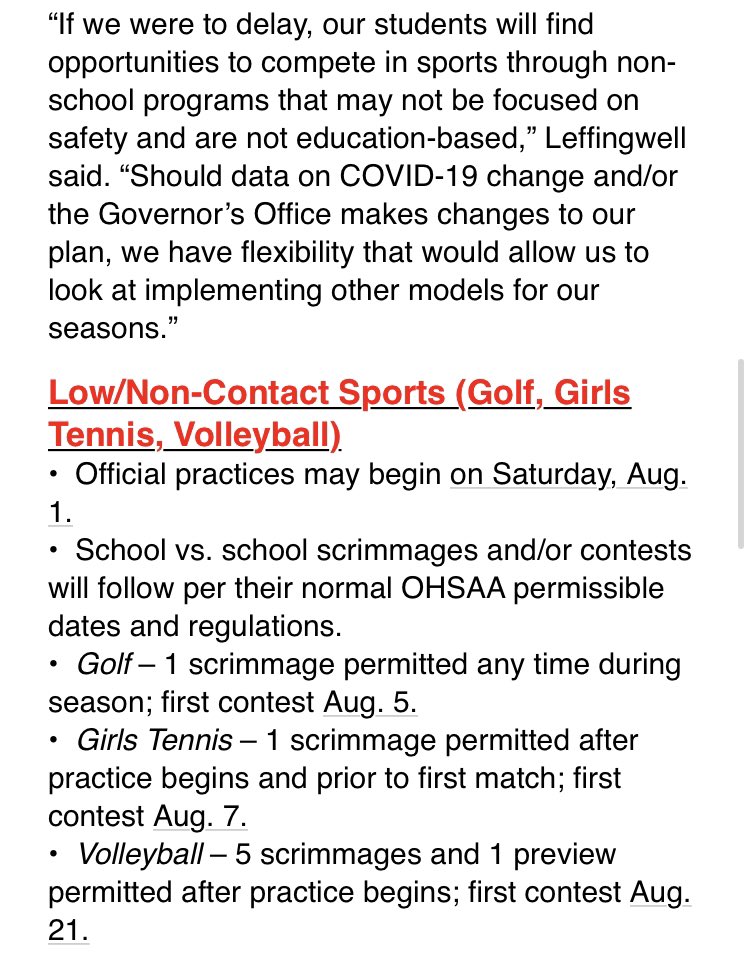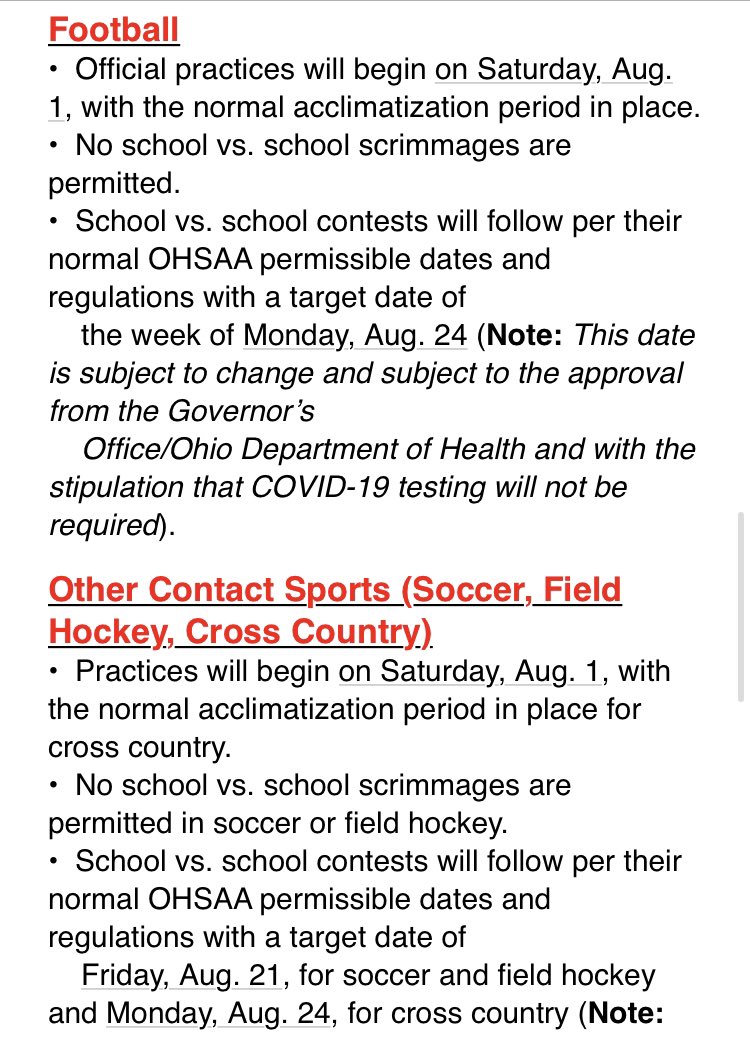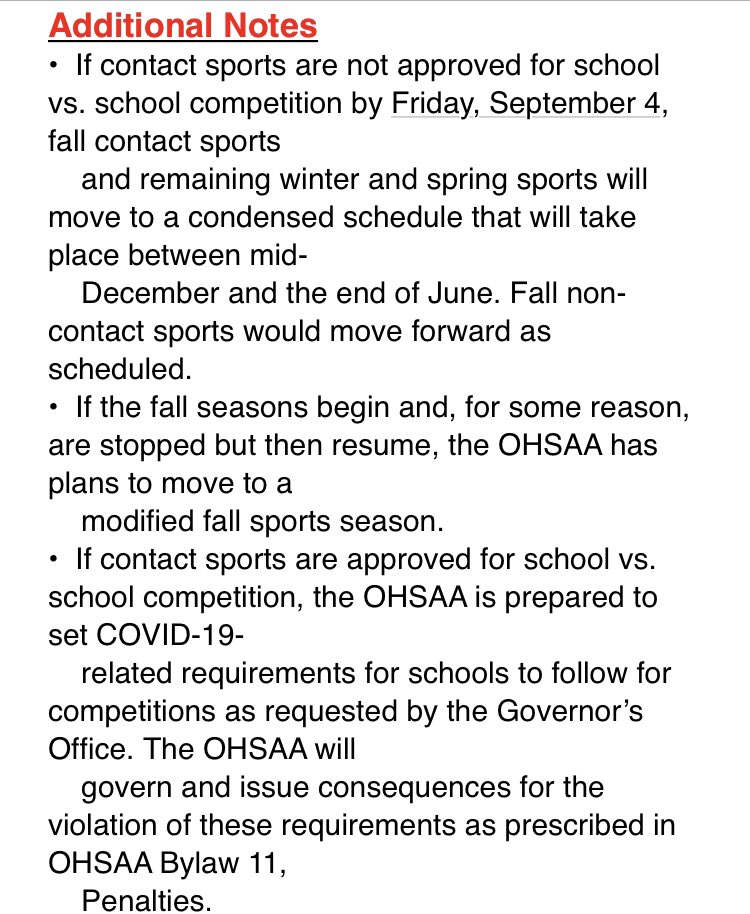 No mention in the email about several school districts who have decided not provide fall sports and what that might do to playoffs.
OHSAA Question and Answer document regarding the start of fall sports