(2-18-21) The Coldwater Girls Bowling team advanced to the state finals today finishing 2nd to Napoleon 4,122 to 3,901 at the Northwest District D II Championships. Perkins and Wauseon both finished in 3rd with a 3,557 score, Perkins will advance based on a tie-breaker.
Locally St. Marys missed out of making another trip to State finishing 5th with a score3,472, while Ft. Recovery was 8th with a 3,552 score.
Team Scores
Individual Scores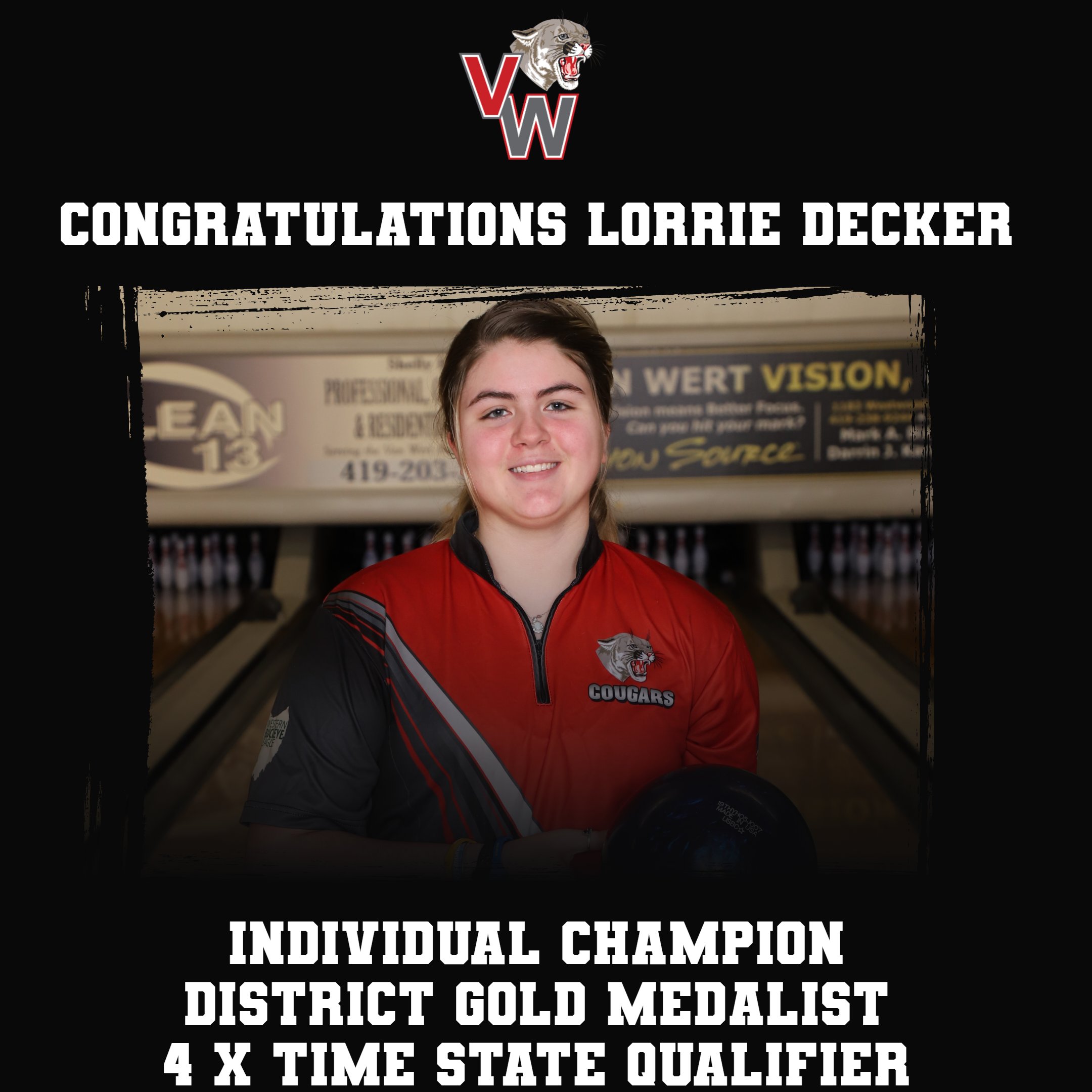 Three individual bowlers will also advance to State, Van Wert's Lorrie Decker who won the individual District title with a (224, 206, 235) 665 series, Shelby's Arica Uplingger finished 6th with a 584 series and Ft. Recovery's Abigail Lauber rolled a (202, 195, 182) 579 series and finished 8th.
Coldwater's Alison Fox finished 4th with a (183, 236, 182) 601 series and Jasmine Schulze was 5th with a (223, 201, 175) 599 series to lead the Cavs.