St. John's finished the season 16-4
(3-11-21) Last night Toledo St. John's Jesuit was scheduled to play Lima Senior in the D I Regional Semifinal basketball game…instead the Titans were left with empty hearts…'unfair, unjust, unscientific and disappointment'… and a forfeit loss to the Spartans.
Earlier in the week it was announced that St. John's had withdrawn due to Lucas County Health Department COVID 19 mandates. According to St. John's head coach Mike Schoen in a Toledo Blade story, his players were exposed by making contact with an Anthony Wayne player who tested positive the day after they played the Titans.
St. John's Jesuit statement
The District final game saw St. John's beat Findlay for the District tile –
St. John's Jesuit Head Coach Mike Schoen Tweet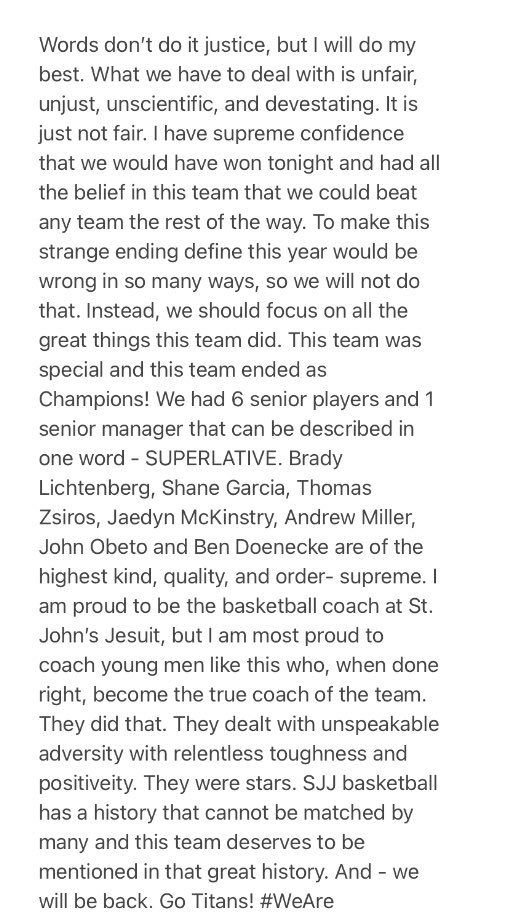 Devastating – causing extreme emotional pain