(4-23-21) Yesterday the Ohio High School Athletic Association decided to expand the high school football playoffs by doubling the number of teams that qualify…from 8 in each region to 16.
The reactions have been mixed, but one that spoke volumes came from the Ohio High School Football Coaches Association (OHSFCA).
Both the pros and cons on an issue that is 'stirring the pot' of emotions'.
CONS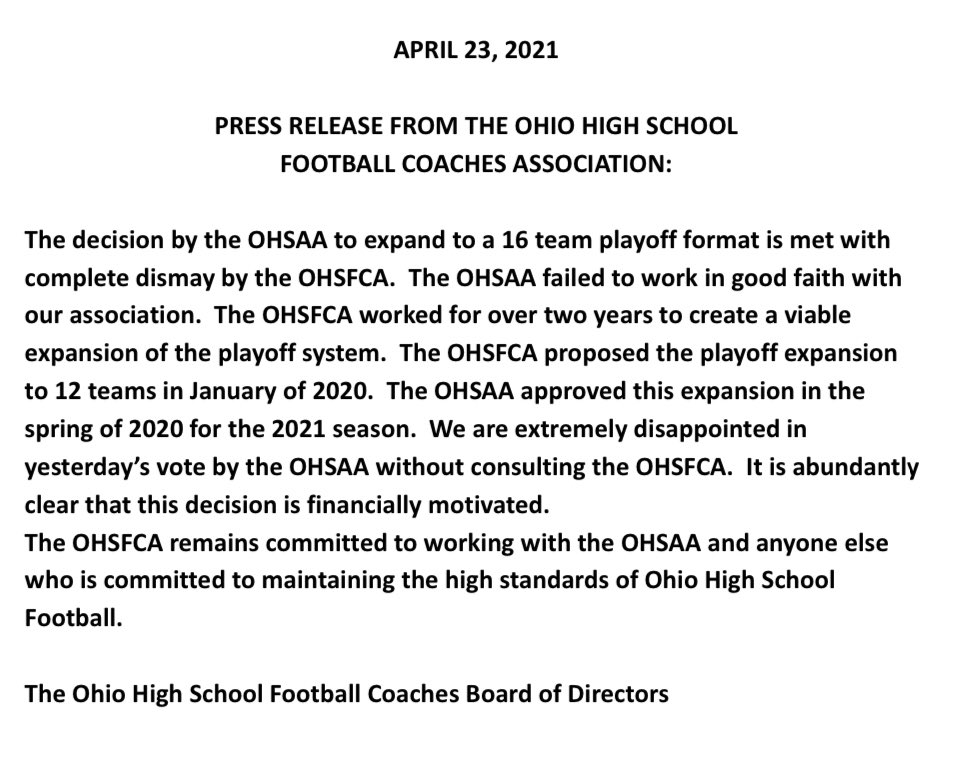 PROS
While there were others who applauded the opportunity to be included in future playoffs.