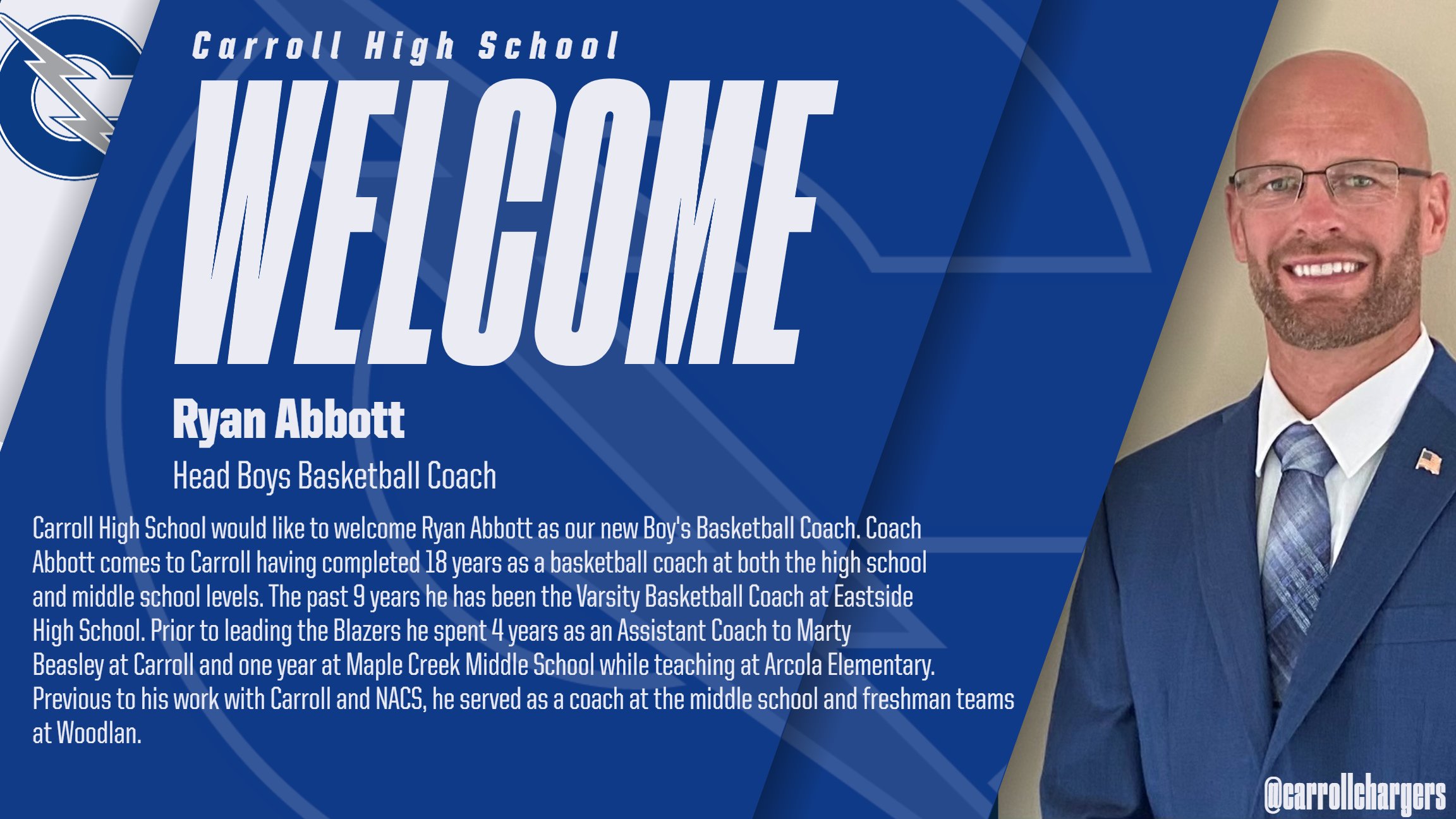 (6-14-21) Carroll will have a new basketball coach this year, Eastside's Ryan Abbott. Abbott will replace veteran Coach Marty Beasley who is moving on and will be the new Head Boys Basketball Coach at DeKalb. Beasley leaves Carroll after 16 very seasons.
Abbott's Eastside Coaching Record
RELATED: After 16 Seasons Beasley Leaves Carroll For DeKalb
Last season Abbott led the Blazers to a 1 17-8 record. Over the nine years he went 117-95.