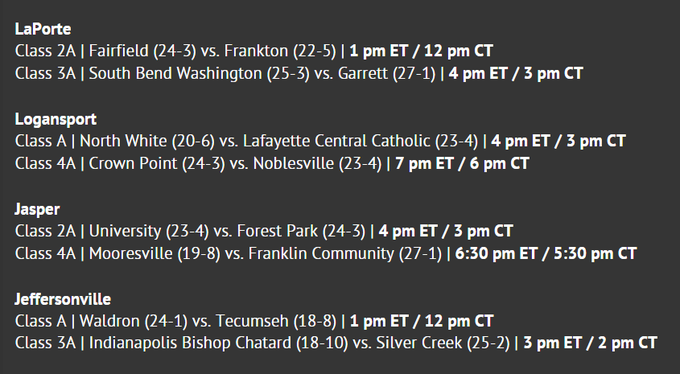 (2-13-22) It was a rough Saturday for Northeast Indiana girls basketball teams in Regional play yesterday. Only one school advanced to semi-state play, Garrett in 3A.
Two top 4A teams from the Summit Athletic Conference, Homestead and Ft. Wayne Snider, were both knocked out by a very strong Noblesville team.
Other teams knocked out included Blackhawk Christian (1A), Eastside (2A) and Bellmont (3A)…all three lost in the semi-final games.
Garrett will have their hands full when they play South Bend Washington next Saturday in the State Semi-Final game in LaPorte.
The Panthers had no trouble in their two Jimtown Regional games beating Culver Academy 60-30 and Griffith 64-25.
Regional game stories-