(5-16-21) The 2021 All-Western Buckeye League Baseball Team was announced today, Shawnee's Logan Maxwell was named Player of the Year. Maxwell, a senior, will continue his baseball career at Texas Christian University (TCU) in the fall.
Van Wert and Defiance both finished the league with 9-1 records to share the WBL title.
Witten and Held
Defiance's Tom Held and Van Wert's Charlie Witten were named the WBL Coaches of the Year. The two coaches won the award in 2019.
Boedicker, Jerger and Lybarger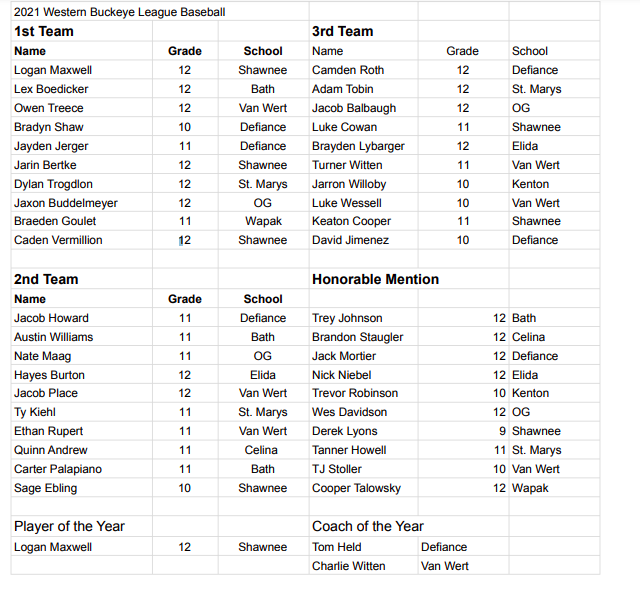 Andrew and Staugler