(10-5-21) Flyin' to the Hoop announced its schedule for 2022, games will again be played at Trent Arena. The tournament features 34 teams and 19 games during the four day event.
Teams from around the country will participate and one from Europe, Finland's Omnia Academy. Besides Ohio teams, also in the mix are schools from California, Georgia, Missouri, West Virginia, Arizona and North Carolina.
One girls game is scheduled for Saturday January 15th with Bellbrook taking on Tri-Village. Botkins will represent the Stateline area when they play Tri-Village on Sunday.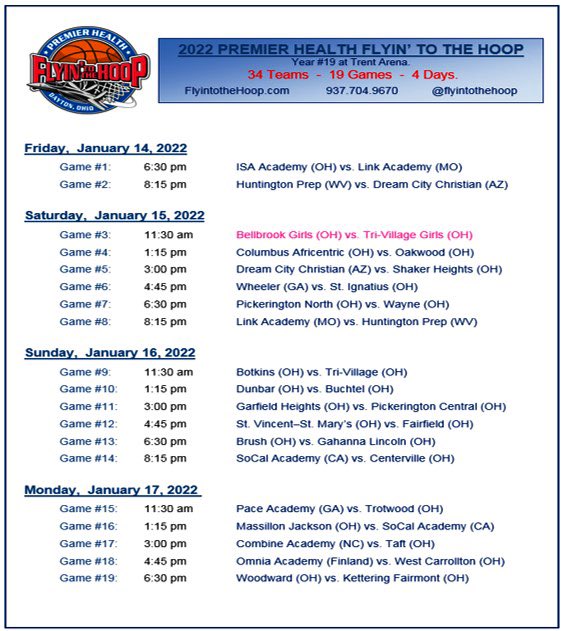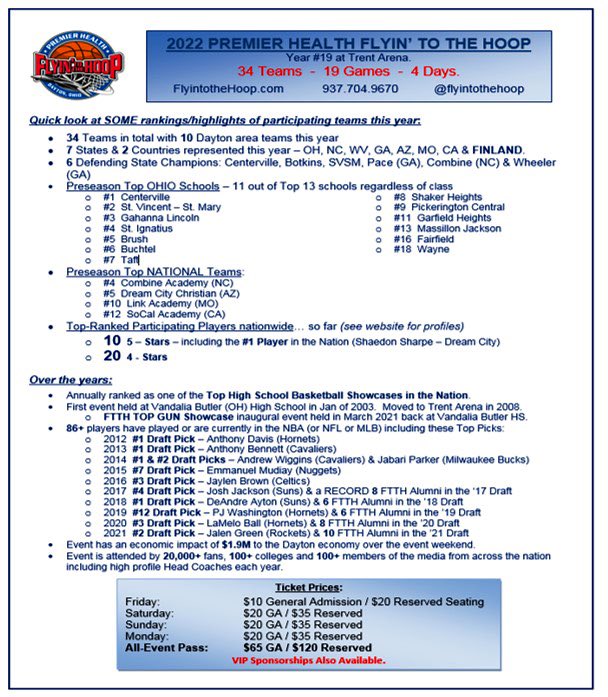 West Carrolton will play Omnia Academy from Finland, that match-up is scheduled for Monday January 17th at 4:45pm.
From 2020 – Omnia Academy