(11-22-21) The 2021 All-Northern Indiana Conference (NIC) Football teams were announced.
The MVPS
The Coaches of the Year
Marian's (WR) Greg Atkinson was named the MVP on the East-West All-Conference squad, Penn's Cory Yeoman was named the Coach of the Year.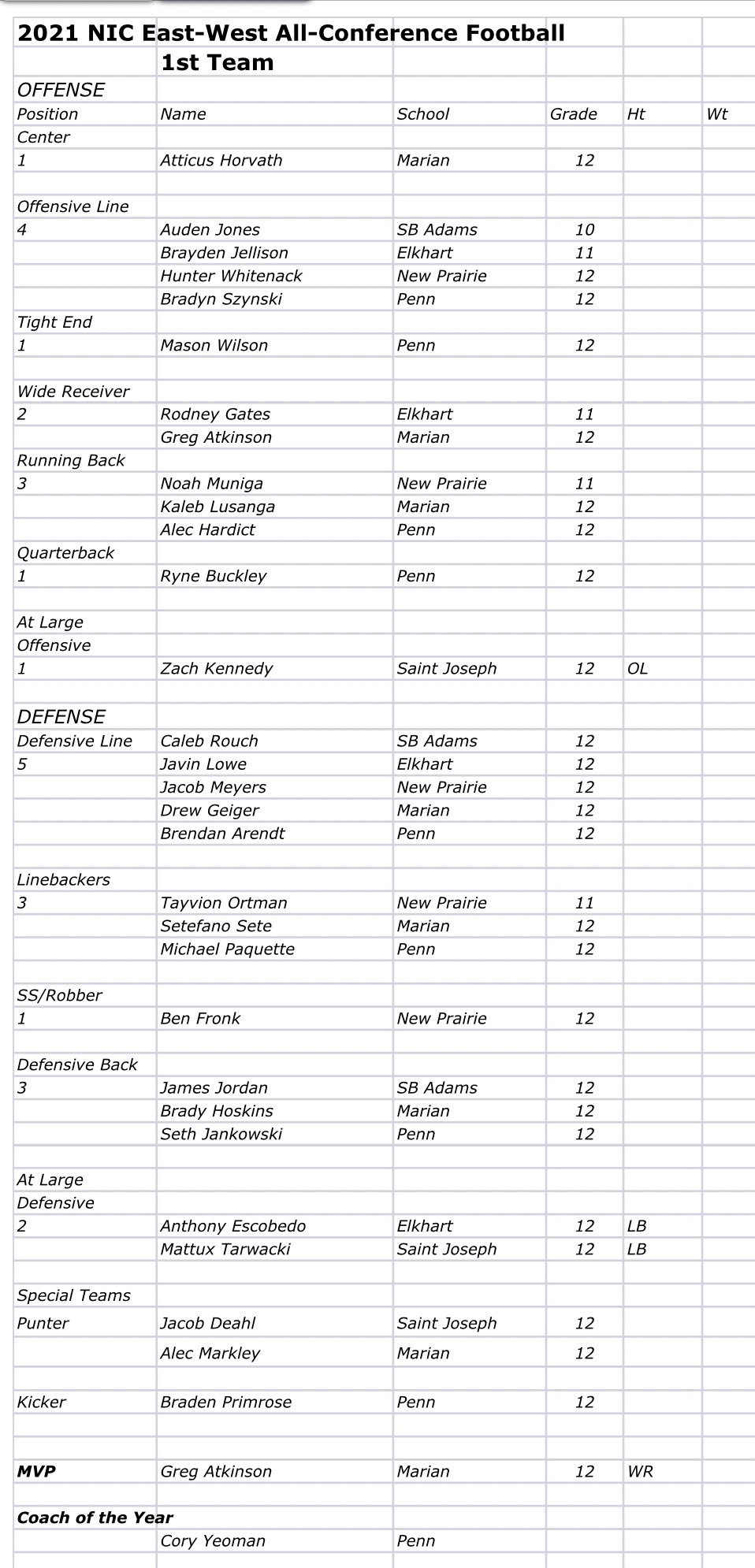 John Glenn's (QB) Nathan Creed was named the North-South All-Conference MVP, Jimtown's Corey Stoner was named Coach of the Year.