(6-15-21) The OHSAA Board and the Ohio High School Football Coaches Association failed to come to an agreement to pause the 16 team region playoff plans.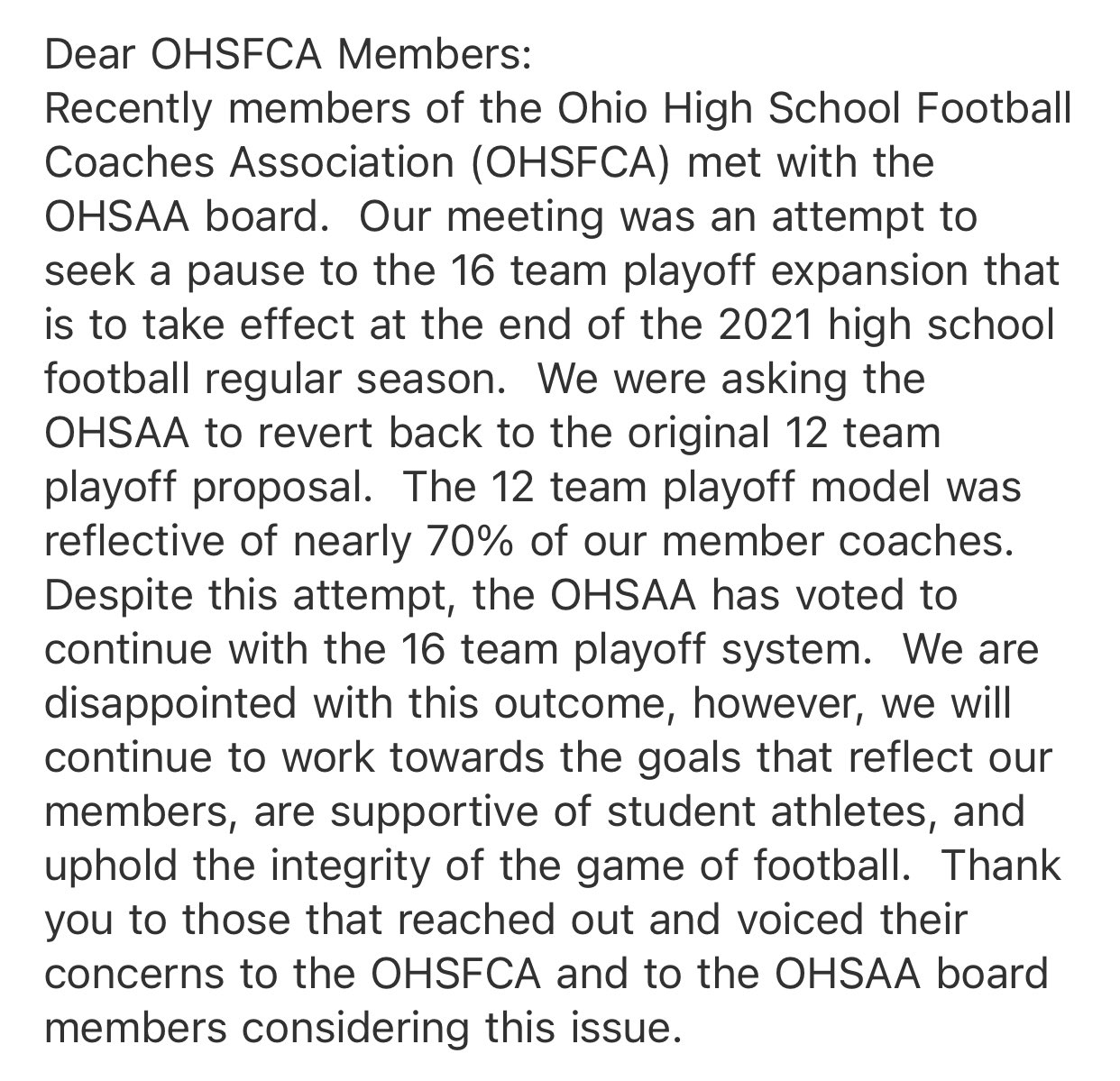 In April the OHSAA decided to expand the high school football playoffs by doubling the number of teams that qualify…from 8 in each region to 16.
In May of 2020 the OHSAA Board had approved a plan to expand from 8 to 12 teams in a region, so it became a surprise that a change took place again before the first plan was put into action. During that one year period Jerry Snodgrass was replaced as the Executive Director and replaced by Doug Ute.
RELATED: