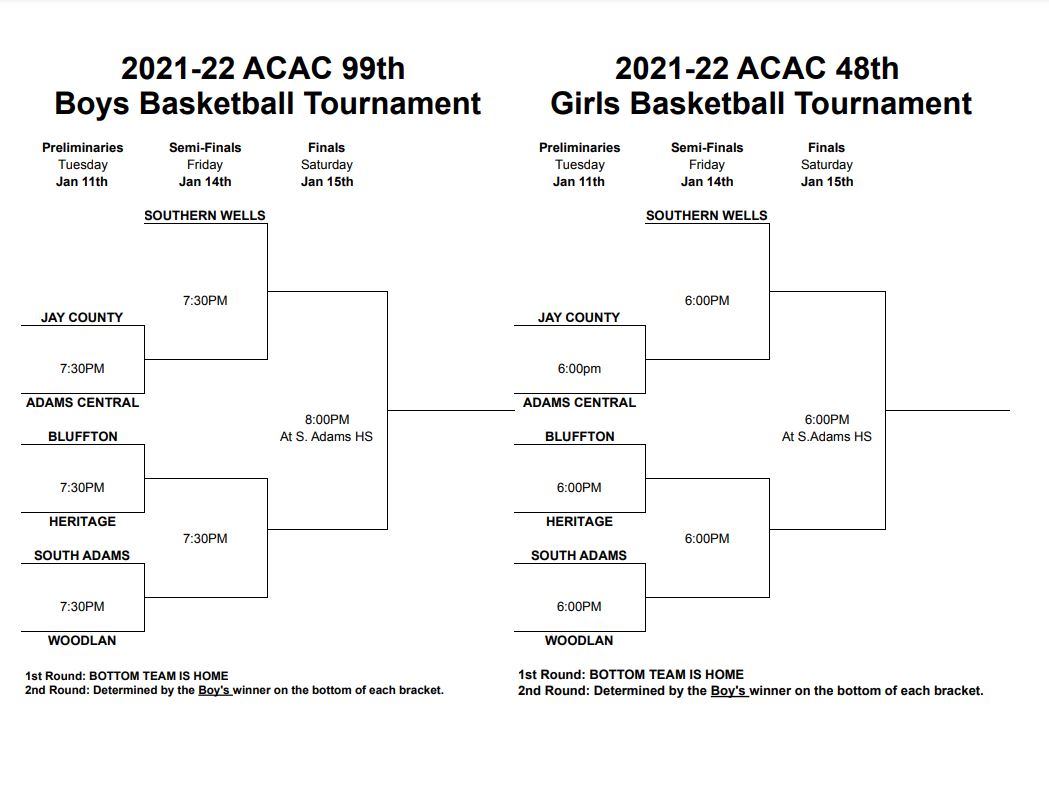 (12-2-21) This week the ACAC boys and girls basketball tournament brackets were released. With seven members….one member always gets a bye into the 2nd round. Let's face an 8th member would solve that problem.
The last two seasons the ACAC has had a member in a State football title game. An 8th member would help scheduling for everyone in the future, not having to schedule a mid-season non-conference game, which can be difficult.
Let's face it that when someone mentions an 8th member for the ACAC…most would say Bellmont. That would put all three Adams County together.
The Braves boys basketball schedule this season has Adams Central, Bluffton, Heritage, Jay County, South Adams, Southern Wells and Woodlan. Did I miss anyone? Girls basketball plays six ACAC schools, only missing Southern Wells.
Do the ACAC members want to add an eighth members, has it even been discussed, is Bellmont happy in the NE8…is there any schools who would consider joining. How about adding just a football only member in the future, even considering a nearby Ohio school.
Doesn't seem to be a concern for the membership.