UPDATED: (4-9-21) and just like that the Northern Lakes League added four new members…just hours after we posted our story on conference changes.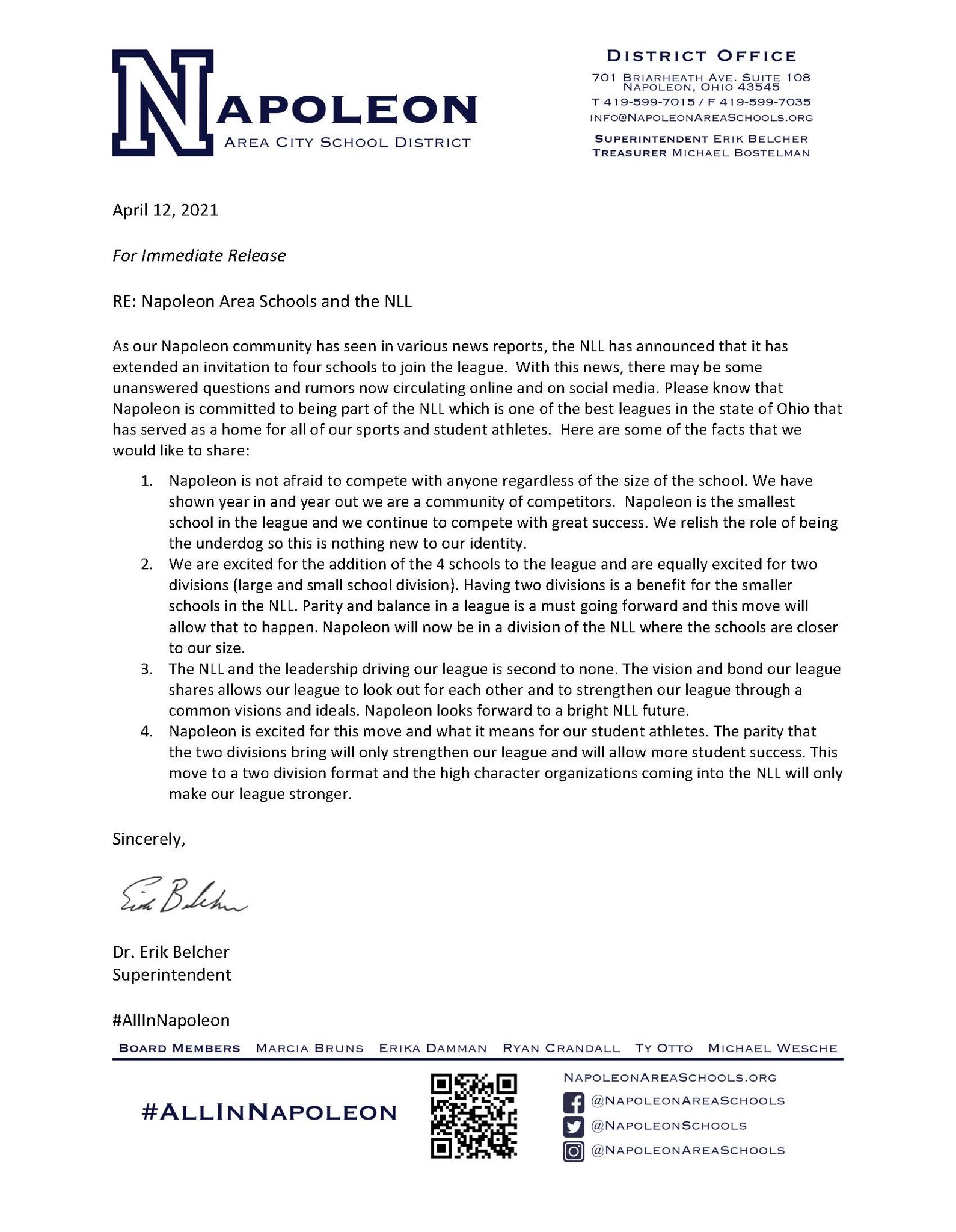 (4-9-21) Recent chatter about high school athletic conference membership changes has been a hot topic of conversation…it is interesting to see that over the years it is quite common and not that unusual.
Over the years school systems have seen many changes…small school systems closing or consolidating, communities growing or losing population due to many circumstances, addition of a large number of private schools and additional OHSAA class divisions. Leadership in schools and athletic department changes may find that the goals are different. The list goes on. This is why conference membership can be quite fragile and can happen at anytime.
Right now it seems to be very active, especially in northwest Ohio. One change leads to another change…the domino theory.
The past year these have been some of the changes –
Below are some Ohio and Indiana conferences…from 1922-2021, almost 100 years. One constant has been that some members continue after being a charter member, while others have seen changes…some have bounced around a number of times.
Listed: Name of conference, year it was formed, original members and schools in bold print still in that conference today.
1937 – St. Marys, Van Wert, Bellefontaine, Celina, Bluffton, Wapakoneta
Midwest Athletic Conference
1972 – Ansonia, Bradford, Coldwater, Marion Local, Minster, New Bremen, Parkway and St. Henry
1947 – Delphos Jefferson, Spencerville, Forest (football only member) , Lafayette-Jackson, Elida, Pandora-Gilboa (football only member) , Columbus Grove and Shawnee (football only member)
Northwest Central Conference
2001 – Lima Temple Christian, Ridgemont, Riverside, Waynesfield-Goshen and Marion Catholic
1962 – Ayersville, Fairview, Hicksville, Paulding and Jewell
Northwest Ohio Athletic League
1926 – Bryan, Delta, Liberty Center, Montpelier, Napoleon and Wauseon
Blanchard Valley Conference (formed from Hancock County League)
1922 – Arcadia, Arlington, Liberty-Benton, McComb, Mount Blanchard, Mount Cory, Rawson, Van Buren, and Vanlue
Northern Lakes League (started as Great Northern Conference)
1947 – Clay, Maumee, Perrysburg, Rossford, Sylvania and Whitmer
2020-21 – Riverside, Lehman Catholic, Bethel, Covington, Miami East, Milton-Union, Northridge, and Troy Christian
INDIANA
1956 – Arcola, Fort Wayne Elmhurst, Harlan, Hoagland, Huntertown,Lafayette Central,Leo and Monroeville
NE8 (started as Northeast Hoosier Conference)
1989 – Bellmont, Columbia City, DeKalb, East Noble, Carroll and Homestead
***based on information available