(2-28-22) It has been a long few weeks for high school sports in Minnesota…multiple racial incidents have taken place and have been very serious. Schools have decided not to play some opponents in the future, coaches are resigning, racial slurs from coaches and players…It is something that will have lasting effects.
Below is some of the situations that have taken place –
New Prague situation has seen several schools decide not to play them in the future.
KARE 11 You Tube Video
This week, two schools announced that they will no longer compete with New Prague, following racist comments during two separate sporting events last week.
Andrew Ewald, athletic director for St. Louis Park High School, sent a letter to New Prague High School athletic director, Brad Skogerboe
"After much processing and conversation with our stakeholders and leaders, most importantly our students, I am informing you that I have made the decision that St. Louis Park High School will not compete directly with New Prague High School as a result of the racist experience our boys hockey program was subjected to on Tuesday, February 15, 2022 at New Prague. My decision was also influenced by the other incidents of racism involving New Prague High School athletics in the last month involving other conference schools.
This decision not to compete will last at least through the 2022 spring season and is open-ended after that, and will continue until the harm that was caused is repaired and we are assured that any of our stakeholders, most importantly our students, will not be victimized by racism by any New Prague stakeholder in the future. We also plan to remove the New Prague banner from our gymnasium until the harm is repaired and assurances are to our liking.
Please know that I do not take this decision lightly. As I said when New Prague High School was applying to the Metro West Conference, "I will not stand for your community and students to have teachable moments at the expense of our students." Therefore, I will not tolerate or allow our students to further experience any racism while participating in athletics against New Prague High School."
We believe statement regarding racism experienced by the Cooper High School girls basketball team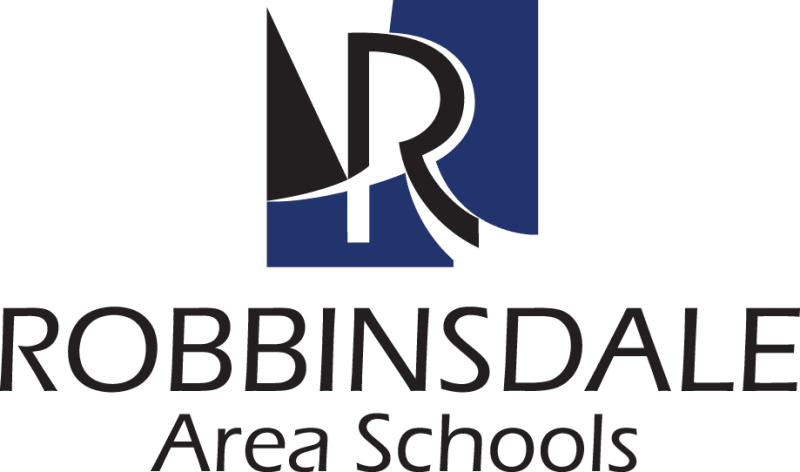 Feb 23 2022
The girls varsity basketball team for Robbinsdale Cooper High School played against New Prague High School on Feb. 15, 2022. The game was held in New Prague. During and after the game, Cooper's student-athletes, coaches and support staff were subjected to racist taunts from some student and adult members of the crowd. These taunts included making "monkey noises" and chants directed at the team. Monkey noises and chants have long been used during sporting events to ridicule African American athletes.
As a district, Robbinsdale Area Schools, in partnership with Cooper High School, assert this incident occurred as described. This incident has caused trauma to the Cooper High School girls basketball team and the school community as a whole.
We believe our Cooper student-athletes and coaches and the first-person statements they've made regarding the incident.
We believe the team experienced racist taunts and jeers from the crowd at a high school basketball game in New Prague.
We believe the student-athletes and coaches handled themselves with dignity and pride as they courageously addressed the racism they heard coming from the stands and consoled and supported one another as they left the gym.
We believe people should be respected no matter the color of their skin, and our students' ethnic and cultural backgrounds are important and should be honored.
We believe racist behavior or the perpetuation of racism in any form is damaging to the social-emotional and mental well being of our students.
We believe school should be a safe space for all students. That sense of safety should extend to every court, field, rink, track, course, stage or auditorium, for all student activities and athletics.
We believe that the Minnesota State High School League (MSHSL) has the responsibility of taking the experience of our students and coaching staff at New Prague High School seriously.
We are committed to protecting our students and staff, and will take a stance against racism no matter the cost, and as a result, Robbinsdale district schools, including Cooper High School, will not be competing in any athletic events against New Prague for the foreseeable future.
Sincerely,
David Engstrom
Superintendent
Cabinet of Robbinsdale Area Schools:
Marti Voight
Jeff Connell
Ukee Dozier
Amy O'Hern
Toya Stewart Downey
Anthony Williams
The Minnesota State High School League (MSHSL) in an effort to get the issue under control set out a memo to member schools.
Memorandum to Members of the Education Community
TO: Members of the Education Community and Other Interested Parties
FROM:
Minnesota State High School League, Erich Martens, Executive Director
Recently students, schools and communities have experienced racist events that tell us we as school leaders have more work to do. Mistreatment of anyone on any basis is not only intolerable, it is something we, as educational leaders, unequivocally condemn. Racial, religious, or sexual harassment is simply unacceptable in our schools. The goal of safe, supportive school environments is of paramount importance. It is essential that every effort be made, and action is taken to ensure that all students have a safe environment in which to learn and participate in activities. In addition, victims of racist words or actions need support. Together, we commit to making every effort to ensure that students have a safe environment in which to learn and participate in activities.
To that end, the education organizations listed above will launch an initiative to improve behavior at high school events as well as schools in general. With the assistance of professional partners, this initiative will include:
–Organize student groups to develop a model code of conduct for all schools. Once developed, this code will be distributed to school boards, administrators, coaches, parents, and students statewide. The code will cover all aspects of participation in activities as well as at school. It will include activities, athletes, spectators, staff, students, and parents.
–Convene a student conference, through the MSHSL, MASSP and MNIAA, involving student leaders involved in athletics, fine arts and other activities to raise awareness about student conduct, bullying, gender, race and other issues and assist in the development of tools for all schools.
–Identify and provide resources to assist schools and administrators in planning, preparing and implementing best practices to address and eliminate these harmful behaviors and support of students and others who have been impacted.
Schools will continue to promote and enforce existing conduct rules through district policies prohibiting racial harassment of any kind and through Bylaw 209 of MSHSL Rules that expressly prohibits racial, sexual, or religious harassment. Violations of the policy require the loss of student eligibility.
The organizations listed will continue to work directly with our schools in addressing these behaviors.
Fox 9 – Minneapolis-St. Paul You Tube Video
Minnetonka girls basketball coach steps away from team after player accused of racist remark